Since 1990 Doulos has contributed to the success of over 3,000 organisations in over 60 countries by providing the highest quality training for engineers creating the world's electronic products.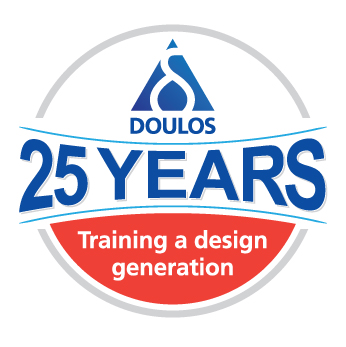 "This year Doulos is celebrating 25 years of continuous development and delivery of industry leading training solutions for engineers right across the globe" says Doulos CEO Rob Hurley, "We're excited about the next phase addressing the needs of the emerging generation of electronic product designs and designers. As part of our celebrations this year, watch out for some key announcements from Doulos on innovation in learning, portfolio enhancements and partner collaboration".
This year Doulos is celebrating in tandem with Synopsys, a partnership that has developed and delivered value to mutual customers for in excess of 20 years.
Doulos is proud to be a Gold Sponsor for the worldwide series of Synopsys Users Groups (SNUG) again this year. And in particular today, Doulos will be present at SNUG Silicon Valley celebrating with Synopsys who also chalk up 25 successful years for its user conference series.
Further announcements in the Doulos-25 series will follow soon.
Sign up to our mailing list here to be kept informed
For more details please contact dave.lakin@doulos.com
---
About Doulos
For 25 years, Doulos has set the industry standard for developing and delivering high quality training and know-how in electronic system design and verification, covering languages and methodologies for system, hardware, and embedded software designers.
The essential choice for more than 3000 companies across over 60 countries, Doulos provides scheduled classes across North America, Europe and India, and delivers on-site, team-based training and interactive on-line learning events worldwide.