Webinar Overview:
By utilizing modern co-synthesis methodologies, system-level software can be made to run as customized hardware modules within an FPGA-based hardware kernel, running seamlessly with the rest of the application software on heterogeneous processors integrated utilizing the AMD Vitis™ Unified Software Development environment.
With the advent of heterogeneous compute platforms and the requirement for edge to cloud scalability, an easy-to-navigate, multi-capable design methodology is needed.
In this webinar:
We will show you a new Vitis-based design methodology that seamlessly utilizes various compilers and analysis tools to support both proprietary and industry-standard libraries/APIs, thereby offering a structured approach for all aspects of software development, debug and deployment for individual kernels and complete systems.
What you will learn:
How to maximize productivity using a hierarchical SoC design approach
The underlying compilers and analysis tools necessary for simple and complex designs
Whether Linux or Windows-based tools are needed for your application
---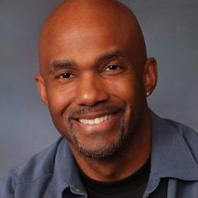 L. Eric Culverson - AMD Authorized Training Instructor of Technically Speaking, Inc - will present this webinar, with interactive Q&A for attendees throughout.
---
Attendance is free of charge
If you have any queries, please contact webinars@doulos.com
---
More FREE online support resources with Doulos KnowHow
Doulos Knowhow includes
Technical information

Coding examples

Guidelines

Tips

Tutorials

Video guides

Downloads
Visit www.doulos.com/knowhow
Related training available from Doulos:
Please contact Doulos to schedule a public course to suit you, or to discuss onsite training.